your ears are your better eyes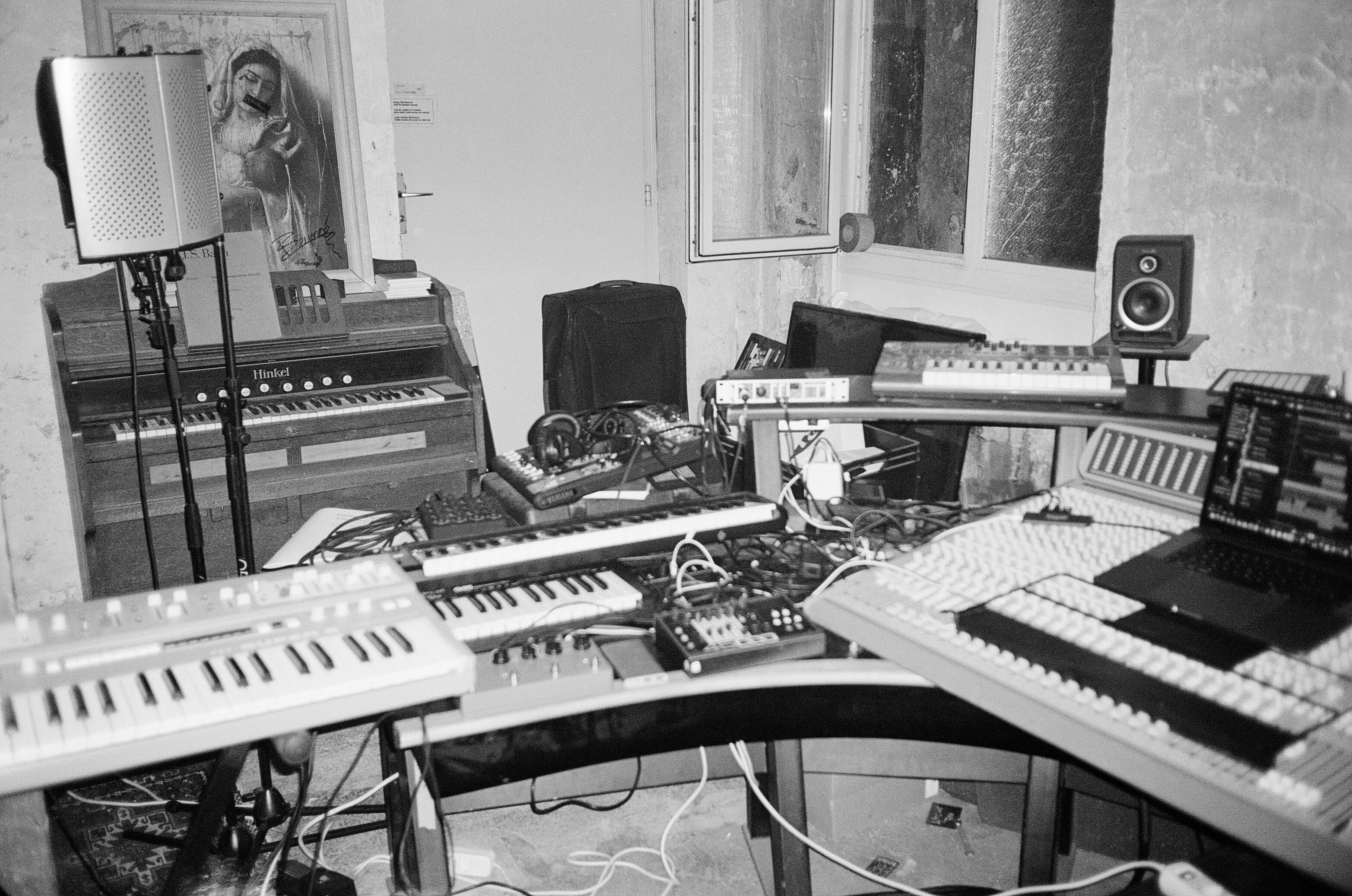 20.05.22 Berne_______DACHSTOCK w/ VÍZ, Trash Mantra and more
---
31.03.22 𝚉𝚞𝚛𝚎𝚒𝚌𝚑_______SENDER_______DJ-SET
23.02.22 B𝚒𝚎𝚕/B𝚒𝚎𝚗𝚗𝚎_______GÄRBI_______DJ-SET
18.02.22 𝐃ü𝐝𝐢𝐧𝐠𝐞𝐧_______BAD BONN w/ VÍZ
17.02.22 𝘡𝘶𝘳𝘦𝘪𝘤𝘩_______HELSINKI w/ VÍZ
𝟎𝟓.𝟏𝟐.21 𝐙𝐮𝐫𝐞𝐢𝐜𝐡_______TOXI w/ VÍZ
𝟶𝟺.𝟷𝟸.21 𝚉𝚞𝚛𝚎𝚒𝚌𝚑_______TOXI w/ Bit-Tuner
03.12.21 ℤ𝕦𝕣𝕖𝕚𝕔𝕙_______TOXI w/ Elischa Heller
02.12.21 𝘡𝘶𝘳𝘦𝘪𝘤𝘩_______TOXI w/ i-vye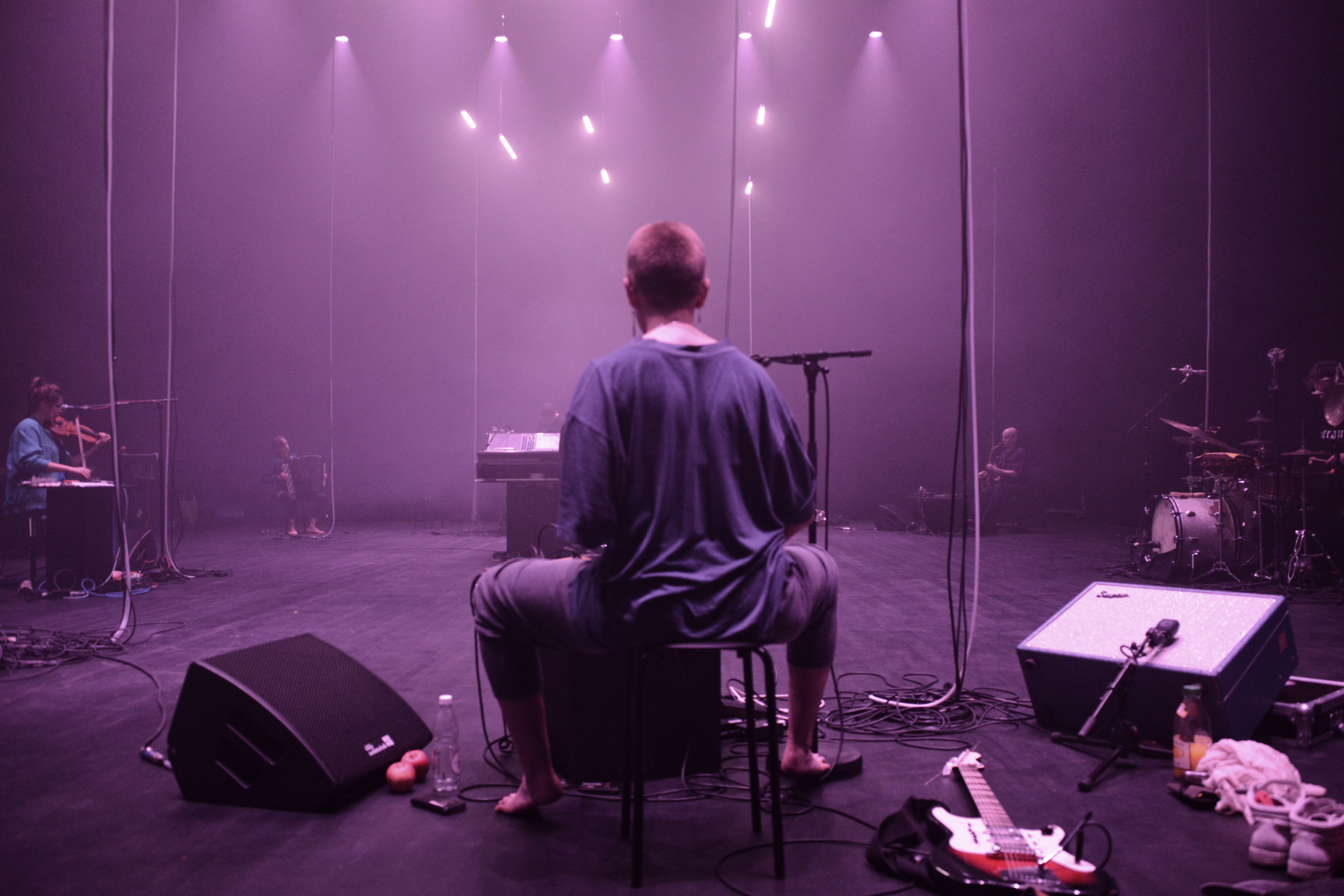 𝘢𝘯𝘰𝘵𝘩𝘦𝘳 𝘸𝘪𝘭𝘥 𝘥𝘳𝘦𝘢𝘮

Another wild dream. What is that, a wild dream? When you wake up in a room, in the midst of thirteen ghosts curling around their instruments, when you swim in that room as if in a viscous liquid, when you descend, not understanding where the hissing and scratching comes from, when you run after a timid melody, as the room grows longer and longer, a gaping corridor, then cotton wool, when you're electrocuted, or when you fall asleep in a dream, come to your senses in a bass drum, hang upside down from the strings, stick your head out of a tin horn and realise you have it all in your hands: Unimagined blasts of reality drive into you when you are there, or are there, or are lying there, your ears are your better eyes and you are a lucid, blind, composing spirit for yourself.

𝚆𝙸𝚁𝚁𝙴𝙽 𝚒𝚜 𝚌𝚑𝚊𝚖𝚋𝚎𝚛 𝚖𝚞𝚜𝚒𝚌 𝚏𝚘𝚛 𝚊𝚗𝚊𝚛𝚌𝚑𝚒𝚜𝚝𝚜 𝚊𝚗𝚍 𝚜𝚘𝚌𝚒𝚊𝚕 𝚖𝚎𝚍𝚒𝚊 𝚊𝚍𝚍𝚒𝚌𝚝𝚜, 𝚜𝚕𝚎𝚎𝚙𝚠𝚊𝚕𝚔𝚎𝚛𝚜 𝚊𝚗𝚍 𝚍𝚊𝚢 𝚝𝚑𝚒𝚎𝚟𝚎𝚜, 𝚜𝚘𝚌𝚒𝚊𝚕 𝚛𝚘𝚖𝚊𝚗𝚝𝚒𝚌𝚜 𝚊𝚗𝚍 𝚙𝚘𝚜𝚝-𝚜𝚝𝚛𝚞𝚌𝚝𝚞𝚛𝚊𝚕𝚒𝚜𝚝𝚜, 𝚏𝚘𝚛 𝚝𝚑𝚘𝚜𝚎 𝚠𝚑𝚘 𝚊𝚛𝚎 𝚍𝚛𝚘𝚠𝚗𝚒𝚗𝚐 𝚒𝚗 𝚎𝚟𝚎𝚛𝚢𝚍𝚊𝚢 𝚕𝚒𝚏𝚎, 𝚏𝚘𝚛 𝚝𝚑𝚎 𝚜𝚞𝚙𝚎𝚛𝚜𝚝𝚒𝚝𝚒𝚘𝚞𝚜 𝚊𝚗𝚍 𝚝𝚑𝚎 𝚌𝚘𝚗𝚝𝚛𝚘𝚕-𝚘𝚋𝚜𝚎𝚜𝚜𝚎𝚍, 𝚏𝚘𝚛 𝚎𝚟𝚎𝚛𝚢𝚘𝚗𝚎 𝚠𝚑𝚘 𝚌𝚊𝚗 𝚛𝚎𝚊𝚍 𝚊 𝚖𝚊𝚙 𝚊𝚗𝚍 𝚏𝚘𝚛 𝚎𝚟𝚎𝚛𝚢𝚘𝚗𝚎 𝚠𝚑𝚘 𝚌𝚊𝚗'𝚝 𝚛𝚎𝚊𝚍 𝚊 𝚖𝚊𝚙.
Hora Lunga is David Jegerlehner, a composer, sound-designer and songwriter based in Zürich. In addition to his work as a producer, he focuses on extended instrumental techniques and improvisation. In recent years his projects reached from pop music productions to experimental works and sound performances.
His discography includes a number of solo and collaborative releases on independent labels. David is co-operating the label BlauBlau Records and promoting several festivals and nights in Switzerland.



𝐇𝐞 𝐬𝐭𝐮𝐝𝐢𝐞𝐝 𝐞𝐥𝐞𝐜𝐭𝐫𝐨𝐚𝐜𝐨𝐮𝐬𝐭𝐢𝐜 𝐜𝐨𝐦𝐩𝐨𝐬𝐢𝐭𝐢𝐨𝐧 𝐚𝐭 𝐭𝐡𝐞 𝐮𝐧𝐢𝐯𝐞𝐫𝐬𝐢𝐭𝐲 𝐨𝐟 𝐚𝐫𝐭𝐬 𝐢𝐧 𝐙𝐮𝐫𝐢𝐜𝐡, 𝐜𝐨𝐦𝐩𝐨𝐬𝐞𝐝 𝐟𝐨𝐫 𝐭𝐡𝐞𝐚𝐭𝐞𝐫 𝐚𝐧𝐝 𝐟𝐢𝐥𝐦 𝐩𝐫𝐨𝐝𝐮𝐜𝐭𝐢𝐨𝐧𝐬 𝐦𝐚𝐢𝐧𝐥𝐲 𝐢𝐧 𝐒𝐰𝐢𝐭𝐳𝐞𝐫𝐥𝐚𝐧𝐝 𝐚𝐧𝐝 𝐆𝐞𝐫𝐦𝐚𝐧𝐲. 𝐃𝐚𝐯𝐢𝐝 𝐢𝐬 𝐩𝐚𝐫𝐭 𝐨𝐟 𝐭𝐡𝐞 𝐚𝐯𝐚𝐧𝐭 𝐩𝐨𝐩 𝐝𝐮𝐨 𝐃𝐈𝐕𝐕𝐀𝐒, 𝐭𝐡𝐚𝐭 𝐫𝐞𝐥𝐞𝐚𝐬𝐞𝐝 𝐭𝐡𝐞𝐢𝐫 𝐟𝐢𝐫𝐬𝐭 𝐋𝐏 in 2020. 𝐀𝐥𝐬𝐨 𝐢𝐧 𝟐𝟎𝟐𝟎 𝐃𝐚𝐯𝐢𝐝 𝐰𝐚𝐬 𝐀𝐫𝐭𝐢𝐬𝐭-𝐢𝐧-𝐑𝐞𝐬𝐢𝐝𝐞𝐧𝐜𝐞 𝐚𝐭 𝐃𝐚𝐦𝐩𝐟𝐳𝐞𝐧𝐭𝐫𝐚𝐥𝐞 𝐁𝐞𝐫𝐧𝐞 𝐚𝐧𝐝 𝐒ü𝐝𝐩𝐨𝐥 𝐋𝐮𝐜𝐞𝐫𝐧𝐞, 𝐰𝐨𝐫𝐤𝐢𝐧𝐠 𝐭𝐨𝐠𝐞𝐭𝐡𝐞𝐫 𝐰𝐢𝐭𝐡 𝐡𝐢𝐬 𝐧𝐞𝐰 𝐩𝐞𝐫𝐟𝐨𝐫𝐦𝐚𝐧𝐜𝐞 𝐞𝐧𝐬𝐞𝐦𝐛𝐥𝐞 𝐖𝐈𝐑𝐑𝐄𝐍. 𝐖𝐈𝐑𝐑𝐄𝐍 𝐰as 𝐬𝐡𝐨𝐰𝐧 𝐟𝐨𝐫 𝐭𝐡𝐞 𝐟𝐢𝐫𝐬𝐭 𝐭𝐢𝐦𝐞 𝐚𝐬 𝐚 𝐰𝐡𝐨𝐥𝐞 𝐚𝐭 𝐆𝐞𝐬𝐬𝐧𝐞𝐫𝐚𝐥𝐥𝐞𝐞 𝐙ü𝐫𝐢𝐜𝐡 𝐢𝐧 𝟐𝟎𝟐𝟏. 𝐀𝐭 𝐭𝐡𝐞 𝐦𝐨𝐦𝐞𝐧𝐭 𝐃𝐚𝐯𝐢𝐝 𝐢𝐬 𝐰𝐨𝐫𝐤𝐢𝐧𝐠 𝐨𝐧 𝐬𝐞𝐯𝐞𝐫𝐚𝐥 𝐫𝐞𝐥𝐞𝐚𝐬𝐞𝐬 𝐚𝐭 𝐡𝐢𝐬 𝐬𝐭𝐮𝐝𝐢𝐨.